On CashNHits, there are 7 ways to earn money. You can click the PTC ads to earn money. There is also an auto-surf page, which automatically surfs through ads for you, and you are credited. There is a limit to how many ads it surfs through and you earn $0.000156 per ad viewed; up to $0.0819 per day. In addition, there is a video ad page. Here, you click on videos and leave them running while the timer runs out and you are credited. The ads are 25 seconds each and you can get up to $0.005 per ad. There is a Facebook ad page, which is still in beta stage. Here, you simply like a Facebook page and then you are credited. You can complete offers (mainly sign ups). You can also go to the click exchange to earn money, banner credits, and ad credits.
Referral Program:
* Earn up to $0.00050 per hit to your main referral link.
(The link must be opened for at least 8 seconds to be considered a valid hit)
* Earn up to $0.00020 per hit to your light PTP referral link.
(The link must be opened for at least 3 seconds to be considered a valid hit)
Advertising:
* $1 for 1,000 hits
* $2 for 100 sign up credits
Pros:
* Auto-surf
* Lots of ads
* FB Ads
Cons:
* No Fixed Minimum Cashout
First Payment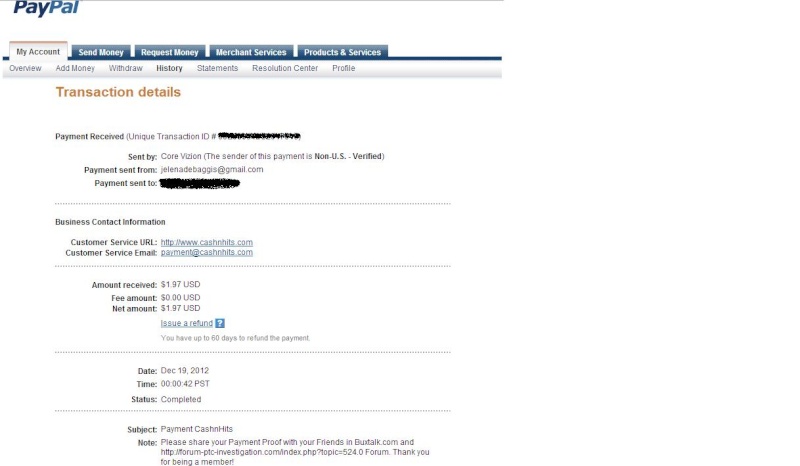 Peter

Admin




Posts

: 121


Join date

: 2012-08-18




Similar topics
---
Permissions in this forum:
You
cannot
reply to topics in this forum